Welcome To Commerce Department
---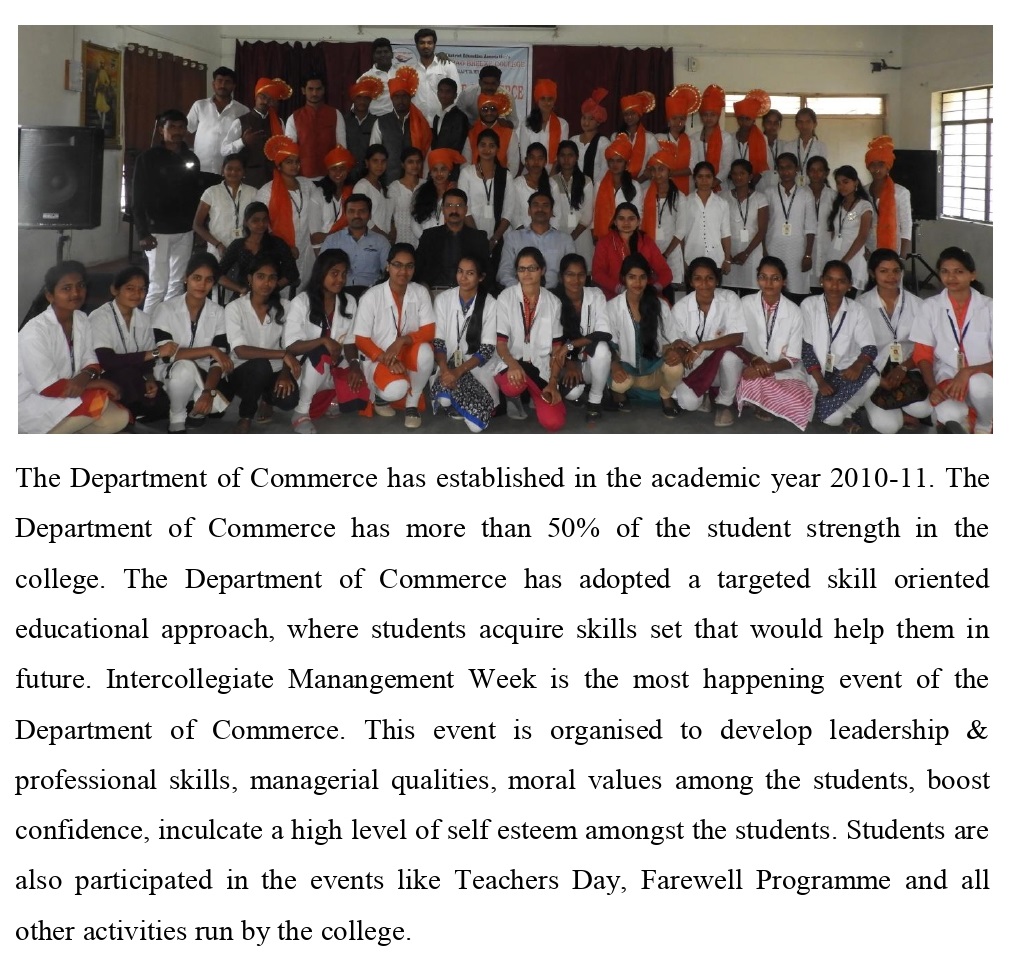 'Depat image 1'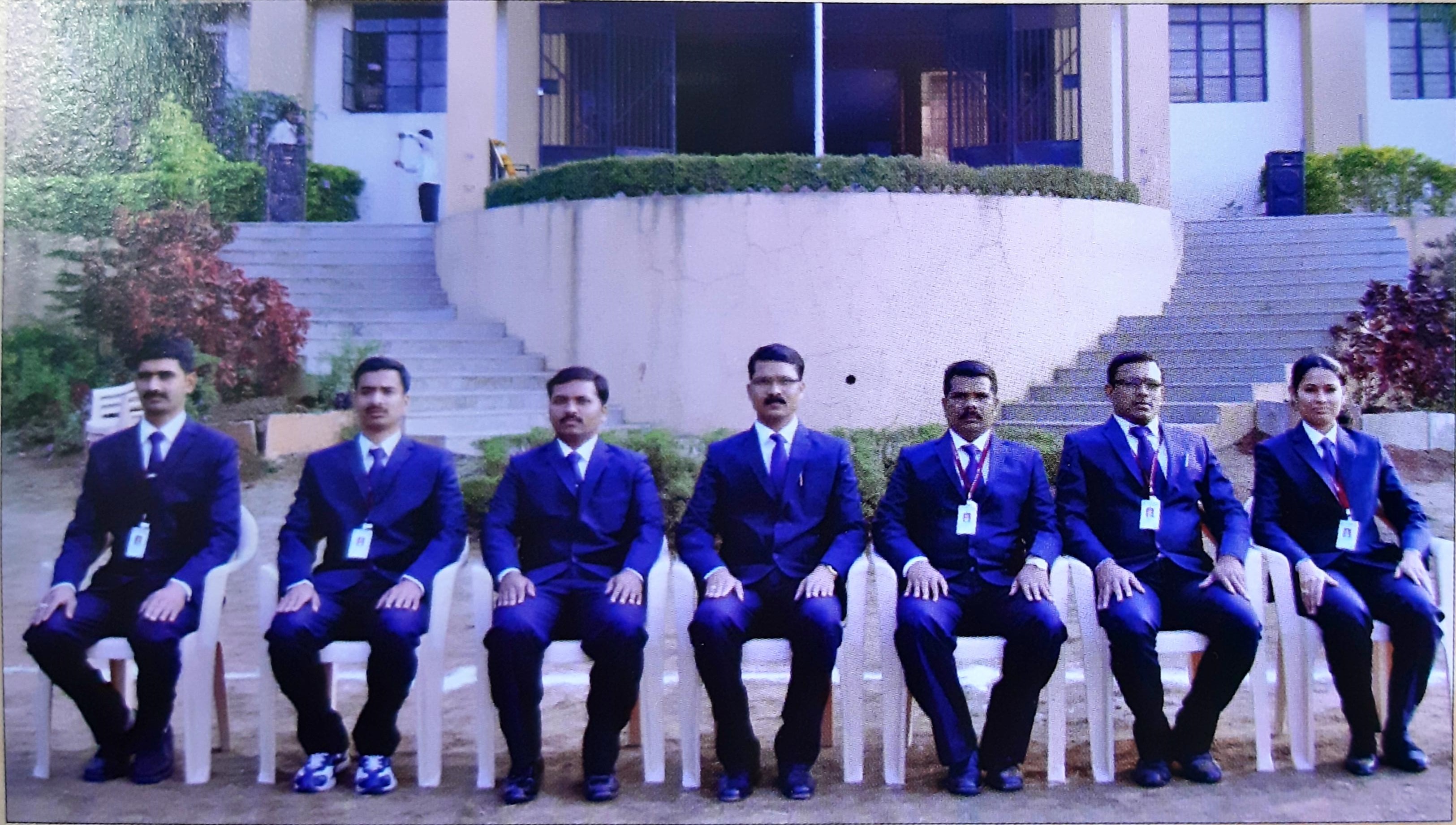 'Commerce Department Photo '
Department of Commerce
♦ Vision
To be the centre of studies in Commerce and Management
♦ Mission
Developing Social Consciousness among students
Grooming youth to become a truly global personality to deal with the modern world and its challenges.
♦ Objectives
To develop Managerial skills among the students.
To inspire and empower the pupils to become a good leader and knowledgeable citizen who contribute to the success of organizations and betterment of human life.
♦ Department at Glance
Sr. No.

Particulars

Details

1

Establishment of the Department

June 2010

2

Programmes Offered

B. Com.

3

Specialization Subjects for B.Com and M.Com

1)Banking and Finance

2)Cost and Works Accounting

4

Teaching Faculty

Total-03(Consolidated 03)

5

Short Term Courses

1)Tally

2)Beauty Parlour

6

NET/SET qualified faculty

01

7

Student Strength

480

8

Number of paper taught

13

9

Research papers published

07
♦ SWOC Analysis
STRENGTHS
Well qualified staff
More than 50% of the college strength
Participation and presentation of research papers by faculty in State, National and International seminars and conferences.
ICT facilities are available.
WEAKNESSES
Requirement of PG Courses.
OPPORTUNITIES
Many corporate prefer commerce graduates than MBA graduates.
Chance for starting Short Term courses in commerce
CHALLENGES
Incorporation of new changes in the field of commerce in the commerce curriculum.
Efforts should be made to develop syllabus to make students more practicable in corporate world.